Amazing Year – First Anniversary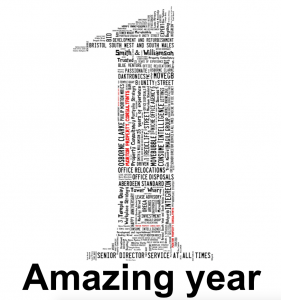 Morton Property Consultants has it's first anniversary this week with plenty to celebrate.  Office relocations have featured highly throughout the year with Integreon successfully moving into 10,000 sq ft in Tower Wharf, Consumer Intelligence taking half a floor at 3 Temple Quay and MoveGB entering the traditional office market for the first time in Bath.  Other notable wins have been the instructions to advise Osborne Clarke on their property strategy for their 85,000 sq ft HQ in Bristol, Smith & Williamson on lease consultancy on 30,000 sq ft at Portwall Place and Imagile Group 10,000 sq ft in Broad Quay House.
Lettings and disposals have also played an important role for the business as Aberdeen Standard retained them to act as letting agents on the newly remodelled, refurbished and renewed 160,000 sq ft One Redcliff Street landmark office tower that will provide over 30,000 sq ft of availability form Qu4 18.
Aside from the leasehold services, Morton Property Consultants successfully sold one of only two long leasehold deals during the year with 8 Unity Street Street achieve record prices for a unique offering in the market.
Phil Morton, Director of Morton Property Consultants commented, 'I am delighted how the first year has gone, we have made great in roads into the market gaining some significant traction for the business with some significant clients coming on board providing a real foundation to build on going forward.'
SaveSave
SaveSave
Back to News